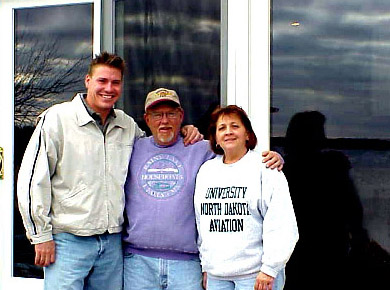 The Nelson's, Scandia, Minnesota
Scope of Project: The Nelson's had purchased a lake cabin 3 years ago and wanted to convert it into a year round lake home. TJB Homes spent one year working with the Nelson's and Washington County to get the necessary permits for construction. TJB Homes removed about ¾ of the existing building and then built the new residence. The Nelson's also had a new garage built across the road.
Challenges: The existing structure that was to be used needed lots of construction expertise in order to make it work for the new home.
Time Line: Construction started on 8/2/00 and The Nelson's moved in on 11/1/00. Total time 3 months.
Shown above are the Nelsons being congratulated by Jason Budzynski on their move in day.