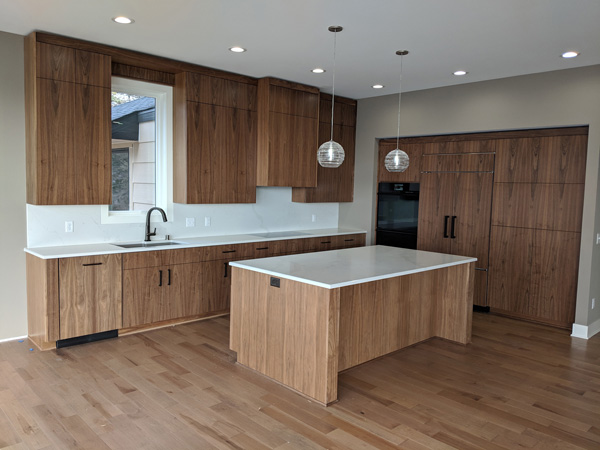 Type of Project: Addition, Bathroom, Bedroom, Kitchen, Owners Suite, Whole House
The exterior of this home may still be boring, but the interior will take you for a ride. An original 1978, tired rambler with NO thrills. Add a 832-sq.-ft. addition up, and down boasting 10' ceilings at main floor and 9' in Lower Level. Floor-to-ceiling storefront windows with amazing views of Long Lake. New master suite, maple hardwood floors, sophisticated gourmet kitchen with walnut cabinets, quartz tops, full quartz splash and paneled appliances. Lower Level is only being finished through drywall.
Call or email Jason and see what he can sketch up for your next projects. As seen on TV "Bath Crashers"! Featured in 8 episodes.